A fridge is not just a fridge. You should demand more and insist on a high standard of performance. A key performance feature with Baumatic's refrigeration range is our Multi Air Flow System. Cool air flows constantly from various points within the fridge to ensure every corner remains at the preselected temperature consistently. The result is your food stays fresher for longer with Baumatic's Multi Air Flow System.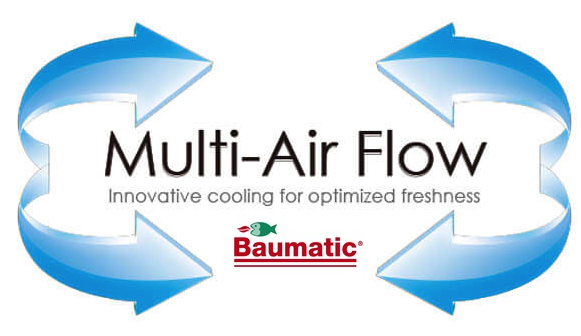 DIGITAL TEMPERATURE CONTROL & INVERTER COMPRESSOR TECHNOLOGY
Baumatic's fridges use leading inverter compressor technology. When combined with our digital temperature control and display, you get a very precise temperature management system. The fridge operates independently from the freezer, ensuring no unnecessary energy use and maintains your preset temperature at all times.